The Metropolitan Fastener Distributors Association (MFDA) announced the formation and inaugural class of the MFDA Hall of Fame.
The Hall of Fame was a priority for MFDA President Kellie Nirmaier and the MFDA board enthusiastically worked to make it a reality. "We feel it's very important that we know our history, and that we honor those who have worked so hard over the years to help the MFDA grow into the thriving organization it is today
Four members are part of the inaugural Hall of Fame class:
Sidney Cohen (of the former Nationwide Fasteners) – Sidney was the first president of the MFDA when it was formed in 1963. In a 1977 letter to Link Magazine Sidney said "In 1963, a small group of distributors met for dinner to discuss the mutual problems in our business. It was decided to form an association to unite the distributors in a common organization… 14 years later, we have grown to a membership of 104 and have achieved many of the goals we originally anticipated". Sidney passed away a number of years ago, but the MFDA would like to recognize his contribution as our first president and have him be the first inductee of our new Hall of Fame.
Ron Jones (Star Stainless Screw Co).  Ron has served many years in the fastener industry while working through the ranks at Star. He has been and continues to be an advocate for the fastener distributor and he has been helped to make Star Stainless a major part of the MFDA. According to Larry Malone (the President of BMB Fasteners, who nominated Ron for this honor), Ron is an avid fisherman, but more importantly a good friend. "He is never too busy to say hello and never too busy to lend a hand". In his personal time, Ron champions the cause of animals, both in trying to stop the use of Elephants in American Zoos and travelling circuses, but also working to save Dolphins and Whales from being caught up by industrial fishing crews.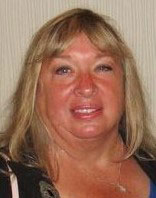 Leslie Sieper Coming out of Montclair State College, Leslie started at United Products before moving onto Anderton United and then Precise Products, where she served as an Inside Sales Manager and then as General Manager. Leslie moved to Merrick Screw/Michigan Trading is Maspeth NY as their general manager and after they were purchased by Bossard, was the Business Unit Manager for the office. She has most recently been an account executive at Fastbolt Corp. In Leslie's many years with the MFDA, she was a member of the ASME B18 Committee, and also served on the Table Top Show and Scholarship Committees. Finally, Leslie was elected the first female president of the MFDA in 1999, where she served for three years until 2001. The MFDA is grateful for her contribution to the industry and to the association.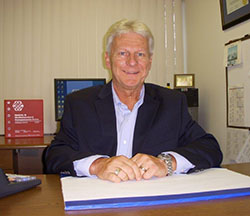 Roger Stillman (Metric and Multistandard Components). Roger is a 45-year veteran of the Fastener industry who has enjoyed his career with Metric & Multistandard in various different positions. Roger started in Metric's warehouse in 1971 and quickly moved into sales. He moved to Chicago in 1974 to open a branch there, and was brought back home as the company's sales manager and trainer in 1976. After helping develop Metric's facility in Georgia, Roger was promoted to Operations Manager in 1996. In 1999 he led the company's successful push for ISO certification and since that time has become a trained Internal ISO Auditor. As part of the MFDA, Roger has maintained the named Metric & Multistandard Scholarship and coordinates Metric's annual contributions to the Toys for Tot's campaign. Over the years he has made technical presentations and contributions to not only the MFDA, but also the New England Fastener Distributor Association, the Fastener Training Institute, the Mid-West Fastener Distributors Association, Pac-West Fastener Distributors Association, and United States Metric Association. Finally, he attends the Fastener Quality Act subcommittee hearings in Washington DC. Roger is a Life Member of the Society of Manufacturing Engineers, A member of the Standards Engineering Society, and a 20-year member of the American Society for Quality. He has been married for 40 years to his wife Irene and has two grown children, Kate and Lauren.