We Have Moved
Please update your contact information for MFDA.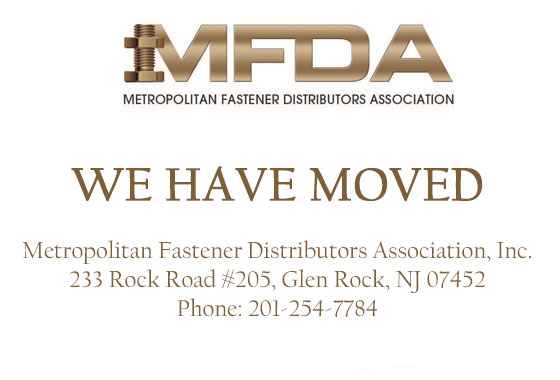 Welcome to the Official Home of the MFDA!
Our purpose is to serve and promote the fastener industry and the ever changing needs of its membership. The MFDA began in 1963. The organization and its member companies are continually looked to for guidance and leadership by others in the ever changing, quality intensive fastener industry. As a national trade organization, the MFDA offers meetings, social events and scholarships to the children of employees from member companies.
MFDA's Toys For Tots Holiday Dinner
December 3rd, 2020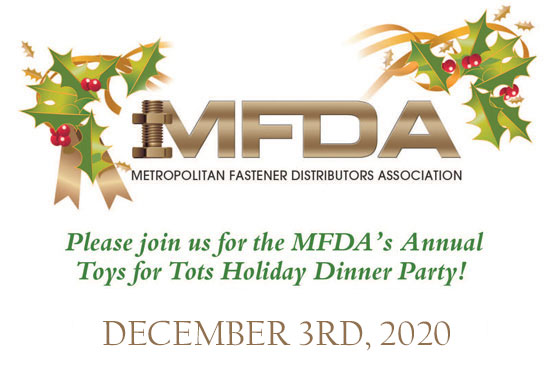 Save the Dates
Mark your calendars with these important MFDA events coming up in 2020 & 2021!
Read More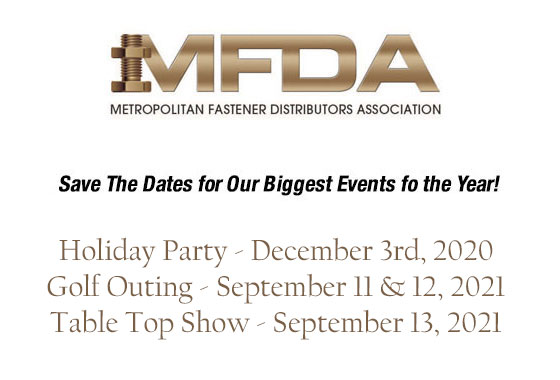 MFDA Hall of Fame
The MFDA is very proud to announce the establishment of the inductees to the MFDA Hall of Fame honoring those members of the New York Metropolitan area fastener industry who have contributed to the betterment of the fastener industry and/or the Metropolitan Fastener Distributors Association. Click below to read more about our 2018 Inductees.
Read More
Scholarship Awards
For Scholarship information, application and plege form, click below.
Read More